Flawless espresso and perfect style
With impressive pump pressure, the powerful Thermoblock heating system, and a high-quality Cromargan® casing, sleek aesthetics come together with exceptional performance for a stylish home espresso experience bursting with flavor and aroma.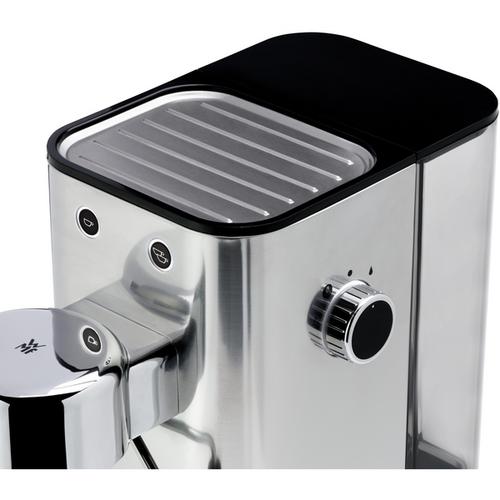 Elegant LED lighting
The sleek aesthetics are further accentuated by LED lighting, highlighting the appealing design with a touch of modern elegance.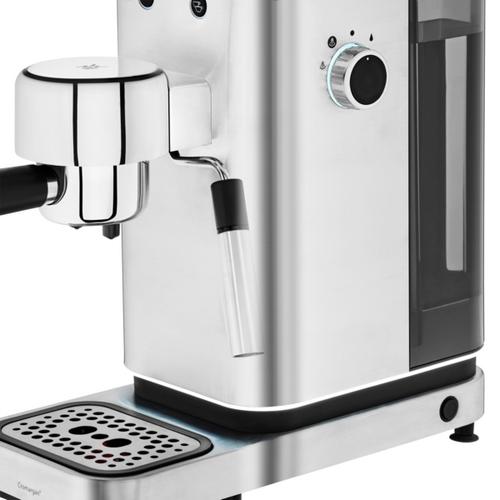 1400W output/15-bar pump pressure
Equipped with a 1400W output and 15-bar pump pressure, discover an espresso machine designed to extract the full flavor of freshly-ground beans.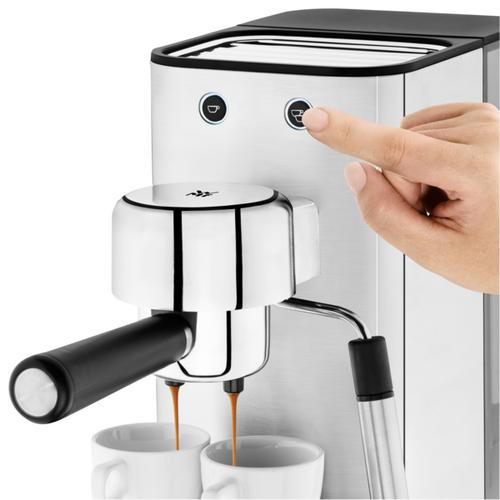 Perfect espresso at the touch of a button
Enjoy flawless espresso with total ease from the comfort of your own home, with one or two-cup single or double espresso at the touch of a button.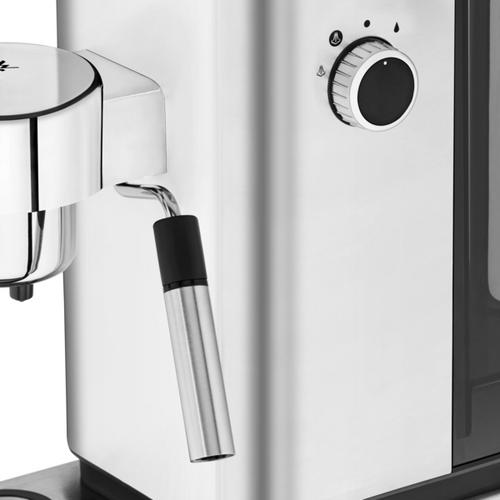 High-quality milk froth nozzle
The built-in milk froth nozzle lets you transform shots of espresso into perfect cappuccino in seconds, putting beautifully creamy froth within reach.
High-quality Cromargan® housing
Crafted from robust, sleek Cromargan®: stainless steel 18/10, for exceptional durability with an exquisite chrome matte finish that never fails to impress.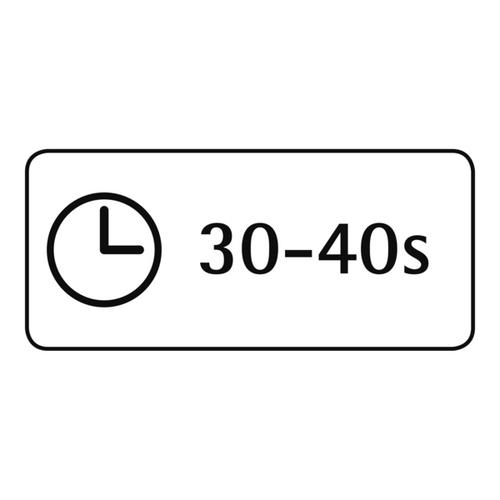 Rapid heat-up time
With an average heat-up time between 30 and 40 seconds, the powerful Thermoblock heating system of the WMF Lumero Portafilter espresso machine is ready in under a minute, for fresh espresso, cappuccino, latte macchiato, americano and other specialty drinks at the perfect temperature.
Height-adjustable cup tray
Designed for ultimate convenience, the height-adjustable cup tray lets you produce tall drinks with total ease, offering the perfect height for espresso/cappuccino cups or latte macchiato glasses.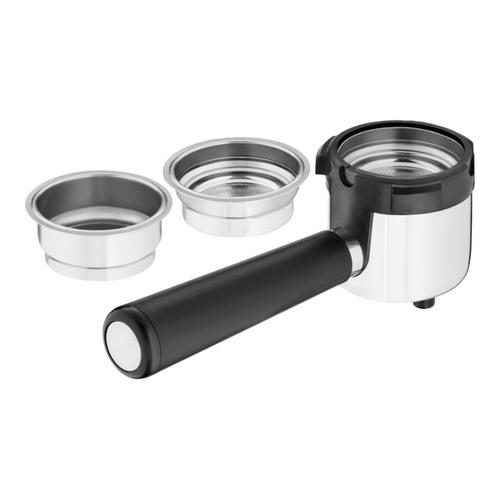 Portafilter with 3 dishwasher-safe inserts
Three dishwasher-safe sieve inserts can be used for 1 or 2 cups as well as for pads.
Technical details
| | |
| --- | --- |
| Ref. | 0412360011 |
| 2 cups at once | Yes |
| Water tank capacity | 1,5 L |
| Heating system | Thermoblock |
| Milk foamer | Steam nozzle |
| Possibility to use ESE pods | No |
| Hot water dispenser | Yes |
| Hot milk mode | Yes |
| Electronic temperature regulation | Yes |
| Compact thermoblock system | Yes |
| Tamping | Extra tamper included |
| Possibility to use soft pods | Yes |
| Possibility to use ESE pods | No |
| Number of cups prepared at once | 2 |
| Removable drip tray | Yes |
| Steam function | Yes |
| Steam nozzle | Yes |
| Removable water tank | Yes |
| Colours | Cromargan |
| On/Off Switch | Yes |